Privacy Policy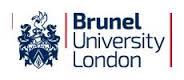 Brunel Research Ethics Team Privacy Notice
Brunel University London (BUL) is a "data controller" which means we have to tell you certain information when asking for your personal information.
If you have any queries about this Privacy Notice or how we use your personal information, please contact the Research Ethics Team in the first instance (res-ethics@brunel.ac.uk. If you do not receive a satisfactory answer, you can contact the Data Protection Officer at data-protection@brunel.ac.uk or in writing to Brunel University London, Kingston Lane, Uxbridge, Middlesex UB8 3PH.
Personal Information we will collect about you
"Personal data" means any information which identifies (or from which we can identify) a natural person. We may collect, use, store and transfer different kinds of personal data about you, which we have grouped together as follows:
"Identity Data", which comprises your first name, maiden name, last name, title, date of birth and gender

"Contact Data", which comprises your email address, address and telephone number
We do not collect any "Special Categories" of personal data about you (this includes details about your race or ethnicity, religious or philosophical beliefs, sex life, sexual orientation, political opinions, trade union membership, information about your health and genetic and biometric data). We do not knowingly collect any personal data about children. We also do not use any automated decision-making processes.
How we use your Personal Information
We will only process your personal information in ways that are necessary to manage your research ethics application. In practice, this means that your personal information may be used in the following ways:
to help us communicate with you regarding your application or your samples

to allow you to send communications to us

to allow you to access the software systems
When will we share your personal data?
Brunel Research Ethics Team shares your data with Infonetica Ltd. who provide both the Ethics Review Manager software (BREO) and Tissue Auditor systems used on campus. In order to use their software to track your applications and samples we must share your information with them. Please see here for their Privacy Notice.
In line with the spirit of the General Data Protection Regulation (GDPR), information will not be kept for longer than necessary. In the case of Brunel Research Ethics Team, this will be a period of 50 years from the date of information collection.
Where will we store your personal data?
We are committed to the security of your information and have security procedures in place to protect the loss, misuse or alteration of information under our control. In addition, we also have security measures in place to protect the user database and access to this database which is restricted internally.
All information you provide to us is stored on our secure servers.
Your rights
You have the following rights in relation to your personal information:
The right to access information that we hold about you. If you wish to receive a copy of the information that we hold, please contact the Data Protection Officer (details above)
The right to ask us to change, amend or delete the information that we hold about you. You can also ask us to restrict the use we make of your information. You can use the personal details section within the form to do this or you can also request that we change, amend, delete your information or restrict our processing by emailing the Data Protection Officer or writing to us at the details above
The right to request that your personal data is transferred by us to another organisation (data portability). Please contact the Data Protection Officer with the details of what you would like us to do and we will try our best to comply with your request
We will not intentionally carry out any automated decision making but if you have any questions or concerns, we would be happy to discuss them with you.
Complaints
If you make a request to us under this Privacy Notice and you are unhappy with the response, you can ask for the request to be reviewed under our internal complaints procedure. If you have been through the internal complaints procedure and are still not happy with the result, then you have the right to complain to the Information Commissioner's Office (ICO). They can be contacted as follows:
Website: www.ico.org.uk
Tel: 03031231113
Address: Information Commissioners Office, Wycliffe House, Water Lane, Wilmslow, Cheshire, SK9 5AF